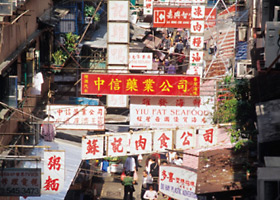 Compliance Audit Exposes Widespread Fraud in Sourcing
Following a simple thread from what began as a compliance audit for an international retail chain, PICA determined that the sourcing of designs and products in Asia, and the sale of cancelled and sell-off merchandise, was creating significant market erosion through theft of designs, production of counterfeit products, and the diversion of cancelled, and sell-off merchandise outside of approved distribution channels.  PICA was not only able to identify the wrongdoers and curtail the market erosion, but also developed and introduced controls which have become standards throughout this industry.
View this page in pdf format.
Services | Market Surveys and Compliance Audits
Vast resources enable PICA to conduct Market Surveys and compliance and Quality Service Checks (QSCs) almost anywhere in the world. There is no better way to monitor your markets for counterfeit and diverted products or to make certain your business partners (manufacturers, brokers, distributors, licensees, jobbers and customers) are compliant, than to have the ability to take a "snapshot" of the market from the streets of the marketplace.
PICA works with your Sales, Marketing, Sourcing, Loss Prevention and/or Legal Departments to conduct market surveys or design compliance audits within the parameters of existing contracts or business practices. Often, PICA can make recommendations on changes in contractual agreements, based on prior experience and best industry practice that add integrity to the marketing, design or sourcing programs that can make PICA services self-funding.
With the increasing globalization of markets and manufacturing, it is critical to the integrity of the supply chain, control of markets, good business ethics, compliance with world standards and a company's reputation and public relations, to monitor markets and the Internet continuously and make sure that best practices and vendor-compliance are an integral and ongoing part of the global business plan.