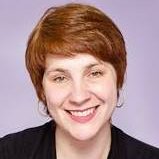 Adriana Tschernev
Manager, Brazil

Adriana Tschernev has over ten years of experience in the corporate security industry in South America. Before joining PAICA, she spent eight years with O'Gara-Hess & Eisenhardt growing their presence in Brazil and Latin America. She grew rapidly within O'Gara's ranks and was given the responsibility of managing their expansion throughout the entire region. After leaving O'Gara, she became the Director of a Brazilian-based consulting company specializing in ethics, FCPA compliance, and anti-corruption programs.
Adriana is a native of Brazil who has lived and worked in some countries including the United States, Brazil, Mexico, Venezuela, Colombia, Russia and the Philippines. She is fluent in English, Portuguese, Spanish, French, and is conversational in Italian. Adriana graduated from Universidade Mackenzie in Sao Paulo, with Bachelor of Science degree in Business Administration. She performed her post-graduate studies at Xavier University in Cincinnati, Ohio.
Adriana currently manages PAICA's practice in Brazil in coordination with our local operational team. Her primary responsibilities include security consulting, law enforcement liaison, coordination of events, client relations, community outreach and new business development.
MITIGATING RISK & SECURING BUSINESS
Proven Return on Investment
Atlanta  •  Bogotá  •  Buenos Aires  •  Chicago  •  Cincinnati  •  Cleveland  •  Columbus  •  Dubai  •  Hong Kong  •  Houston  •  Lima  •  London  •  Los Angeles  •  Mexico City  •  Miami  •  Milan  •  Mumbai  •  New York  •  Panama  •  São Paulo  •  Tampa  •  Washington DC