The five-day Masterclasses are offered in partnership with BurrillGreen.  The unique post-graduate classes are offered as "in-house" training for companies or at semi-annual intimate training events hosted by BurrillGreen.  The classes are tailored for senior corporate security professional and other senior function managers with cross-functional responsibilities in the security silo.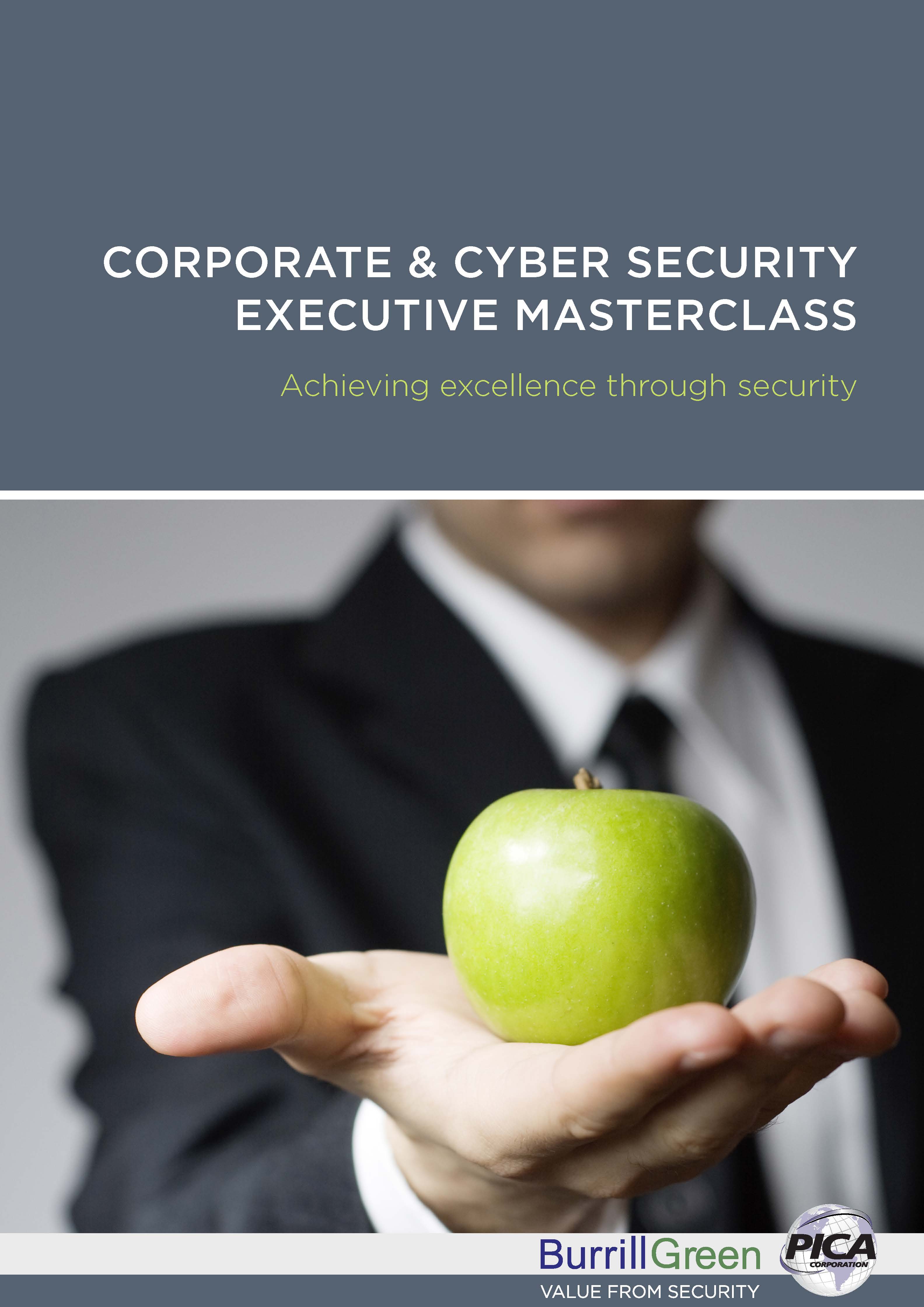 The BurrillGreen / PICA Corporation & Cyber Security Executive Masterclass raises the bar for training in corporate security and resilience, including information and cyber security.
The unique Corporate & Cyber Security Executive Masterclass has been developed exclusively by Burrill Green, leading management consultants for corporate and cyber security. We believe it to be the highest level course of its kind available anywhere in the world today.
MITIGATING RISK & SECURING BUSINESS
Proven Return on Investment
•  Atlanta  •  Bogota •  Buenos Aires  •  Chicago  •  Cincinnati  •  Columbus  •  Dallas  •  Lima  •  London  •
•  Los Angeles  •  Mexico City  •  Miami  •  New York  •  Panama  •  Tampa  •