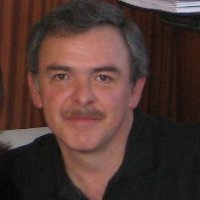 Alberto de la Barrera
Partner, Mexico

Alberto de la Barrera concentrates his legal practice in complex business and intellectual property matters. Mr. de la Barrera joined PICA in 2002, after having served for 17 years as General Counsel of Grupo Bimbo and having served as Legal Counsel for well-known companies in Mexico. As General Counsel of Grupo Bimbo, the third largest bakery corporation in the world and the largest in Latin America, he handled complex legal matters throughout the region. Those matters included intellectual property and civil litigation, contracts, government liaison and compliance, Commercial Law, Mergers, joint ventures, technology licensing, Employment Law, unfair competition, agency, distributorship and real estate issues. He built the Legal Department of Grupo Bimbo over his 17-year tenure, ultimately serving 60 companies in the group and coordinating legal matters worldwide. Previously, Alberto had worked for Oros, Trigueros y Asociados, where he handled civil, domestic and commercial legal matters.
He studied at the Universidad Autonoma Metropolitana, A.C. and the IPADE Business School, where he obtained his Law and Advanced Management degrees, respectively. He is fluent in both Spanish and English.
MITIGATING RISK & SECURING BUSINESS
Proven Return on Investment
•  Atlanta  •  Bogota •  Buenos Aires  •  Chicago  •  Cincinnati  •  Columbus  •  Dallas  •  Lima  •  London  •
•  Los Angeles  •  Mexico City  •  Miami  •  New York  •  Panama  •  Tampa  •