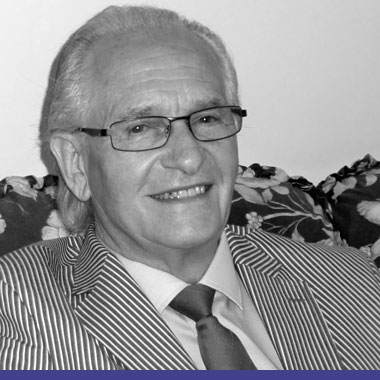 David Burrill
Principal

David Burrill has been a professional International Intelligence and Security operator/manager for most of his professional life. On retiring from the military in 1992, having held the appointment of Deputy Director Intelligence Corps, and Chief of Staff Intelligence and Security Centre of the UK Armed Forces, he joined BAT Industries, a major global insurance and tobacco conglomerate, and subsequently on de-merger, British American Tobacco (the world's second largest quoted tobacco group – with presence in 180+ countries), as Head of Security. David, who is a Freeman of the City of London, has had close and regular contact with the private security sector for over some 26 years.
A graduate of the Royal Military Academy Sandhurst, the Army Command and Staff Course and the Open University, he has been a Defense Fellow of London University and is a Fellow of three British professional institutes: the Chartered Institute of Management, The Chartered Institute of Personnel Development, and The Security Institute. A member of the globally prestigious International Security Management Association, he was, from June 1998 to June 1999, its President (the first non-North American to hold the position).
David is also an emeritus member of the UK's Risk and Security Management Forum.
In 2003, David Burrill became the first co-Chairman of the UK Foreign and Commonwealth Office's Security Information Service for Business Overseas (SISBO) – a public/private sector partnership initiative of which he was one of the principal architects.
David Burrill was awarded an OBE in the 2004 New Year's Honors List for services to international security management.
In April 2005, David was honored by CSO Journal with a Compass Award for visionary leadership, and by ASIS International as the first recipient of its European Leadership Award.
In November 2005, he became the first foreigner to receive a distinguished achievement award from the Overseas Security Advisory Council of the US Department of State, and is the first foreigner to be granted Alumni status of the distinguished council.
In July 2006, he was recognized by the Association of Security Consultants with the award of the Imbert Prize for distinguished achievement from citations submitted by ASIS International, the British Security Industry Association, and The Security Institute.
In 2016, the US magazine, Security 500 recognized David as one of the 16 most influential people in security.
David was one of the first senior executives, globally, to be Certified in Risk and Information Systems Control (CRISC) by the Information Systems Audit and Control Association (ISACA).
MITIGATING RISK & SECURING BUSINESS
Proven Return on Investment
•  Atlanta  •  Bogota •  Buenos Aires  •  Chicago  •  Cincinnati  •  Columbus  •  Dallas  •  Lima  •  London  •
•  Los Angeles  •  Mexico City  •  Miami  •  New York  •  Panama  •  Tampa  •