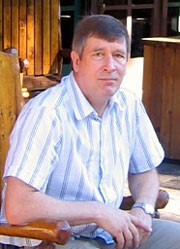 Geoffrey Gillion
Senior Operations Advisor

Geoffrey Gillion is an individual with extensive experience in security and intelligence both in military and commercial sectors, Geoffrey Gillion also advises on business continuity, benchmarking and reduction in counterfeit trading. He designs and delivers training in surveillance awareness and personal protection. He specializes in counter-terrorism issues and is trained in hostage negotiation. He is a fluent German speaker.
Following a distinguished career as an officer in the British Army's Intelligence Corps and seeing service in Germany, Hong Kong, Bosnia and Northern Ireland, Geoffrey was employed with a London-based multinational company as a senior security manager with a global remit.
He has been heavily involved in the study and successful prevention of counterfeit goods entering and transiting international markets and for advising multi-nationals around the world. He has recently worked closely with oil-related industries and with Government Departments, multinationals and training organizations in the United Kingdom, Europe, Africa and the Middle and the Far East.
In 1989, he was invested as a Member of the British Empire for services to counter-terrorism.
MITIGATING RISK & SECURING BUSINESS
Proven Return on Investment
•  Atlanta  •  Bogota •  Buenos Aires  •  Chicago  •  Cincinnati  •  Columbus  •  Dallas  •  Lima  •  London  •
•  Los Angeles  •  Mexico City  •  Miami  •  New York  •  Panama  •  Tampa  •